Falls of Terni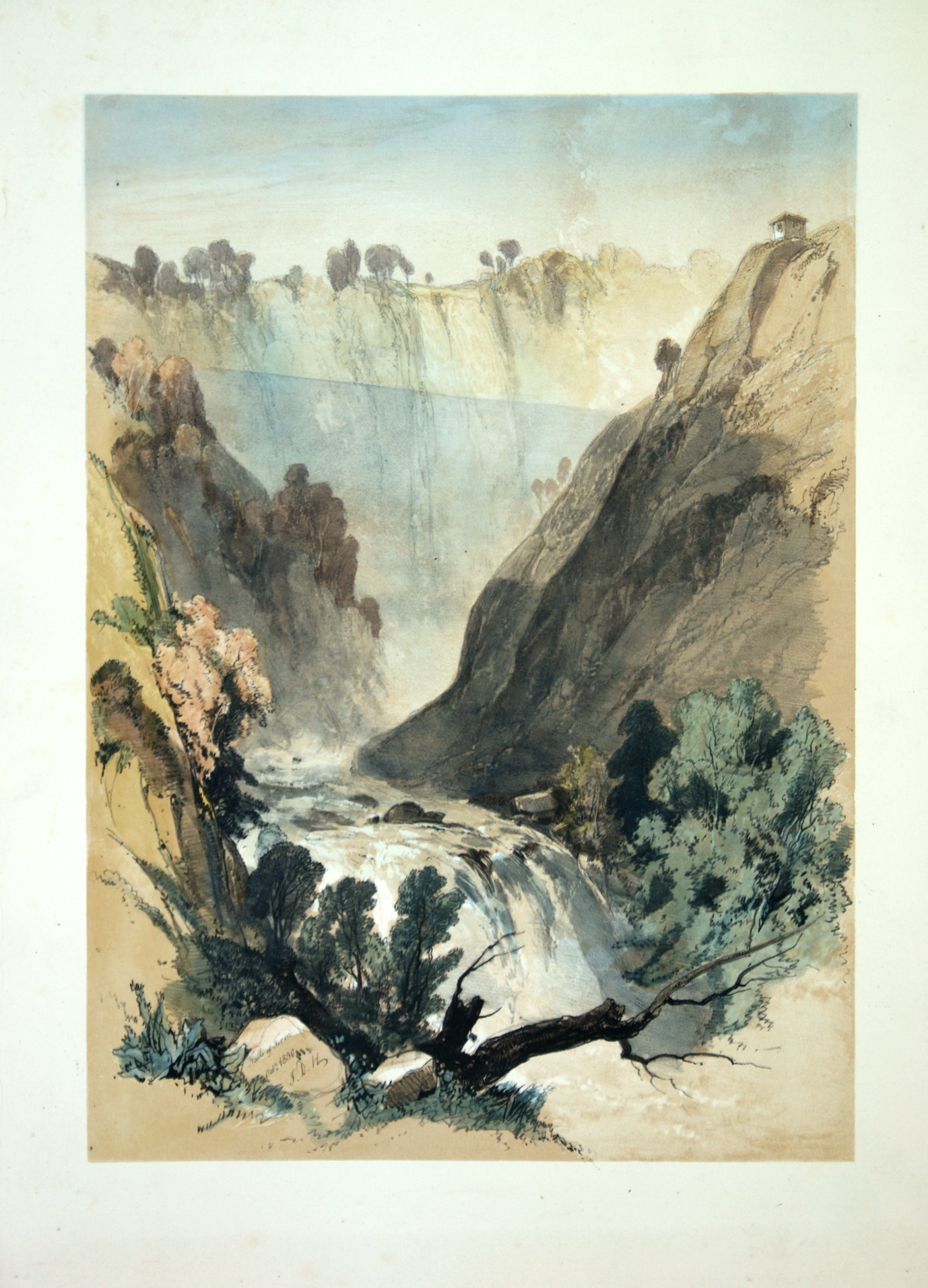 James Duffield HARDING
(Deptford 1798 – Barnes 1863)
"Falls of Terni"
(la cascata delle Marmore a Terni)
Litografia originale su fondo tinteggiato con il titolo, il monogramma J.D.H. e la data 1830 disegnati sulla lastra sulla pietra in basso a sinistra, proveniente dalla raccolta dal titolo "Harding's Sketches at Home and Abroad" stampata dagli stabilimenti litografici Hullmandel per conto dell'editore Charles Tilt che la pubblica nel 1836.
Bell'esemplare in ottimo stato generale di conservazione con una delicata coloritura antica all'acquerello.
Affascinante panorama di una delle cascate più famose d'Italia.
Harding fu topografo, litografo, insegnante e valente acquerellista, si formò con Samuel Prout e viaggiò a lungo in Normandia, lungo il Reno e in Italia, da questi viaggi portò con se bellissimi taccuini di disegni che furono poi litografati e pubblicati con grande successo.
Bibliografia:
"Bryan's Dictionary of Painters and Engravers" Londra 1904 vol.3 pag.14.
Cremonini "L'Italia nelle vedute e carte geografiche"
Modena 1991 pag.209 e 210 n°126.
Houfe "The Dictionary of 19th Century British Book Illustrators"
Woodbridge 1996 pag.167.
Misure in mm: 550 x 360 il foglio
CAMPANINI RENZO STUDIO BIBLIOGRAFICO
Please sign in so that we can notify you about a reply